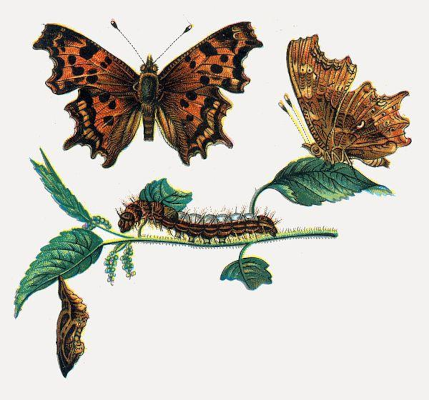 Emma Sarah Hutchinson (1820 to 1905)
Emma Hutchinson came to live in Kimbolton with her parents in 1832 and married the vicar of Kimbolton in 1847. Her husband was a member of the Woolhope Club and a keen botanist.
Emma had three sons and four daughters, all of whom were naturalists, Emma herself became a nationally famous lepidopterist with a collection of 15,000 specimens shown often to the club and now in the British Museum.
A butterfly is named after her and she is remembered for her breeding and rearing of Lepidoptera. Her family compiled lists in the Club Transactions, notably in 1866 and 1870, but she is not mentioned by name. However, her obituary in the 1870 Transactions (pp.xxiv-xxvii) shows the regard in which she was held by the Club.
by John Ross